Invoice tracking software that does it all



One system for sales, fulfillment, and invoicing
Most sales systems feature inventory as an add-on, but inFlow was built with inventory tracking and sales at its core. This deep integration improves communication between your sales teams, your warehouse, and your accountant.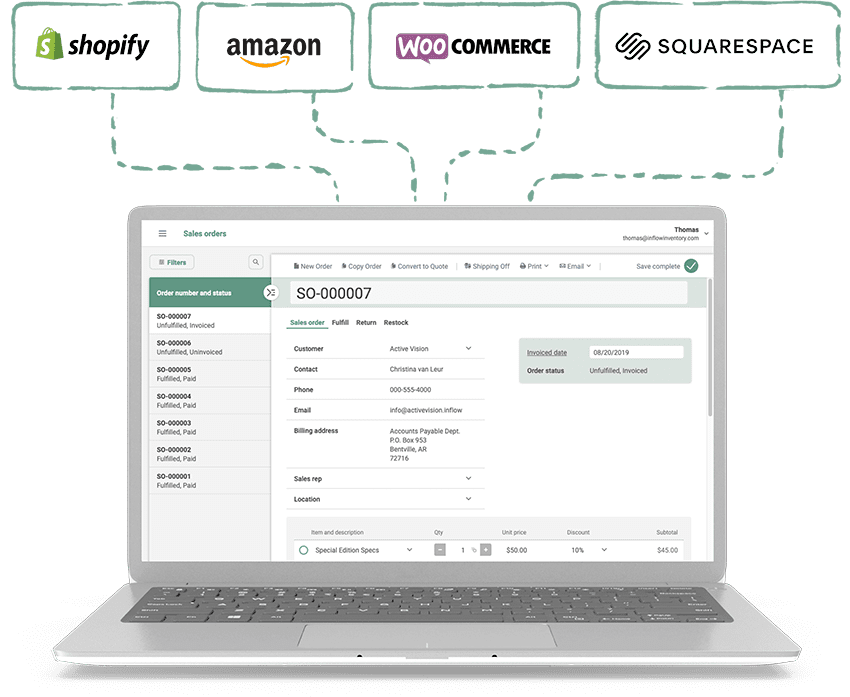 Send invoices, receive payments
inFlow doesn't just improve fulfillment—transactions are smoother, too. Your customers can pay for invoices right from their browser (through Visa, American Express, or Mastercard). You can also create B2B portals to let clients browse your catalog, then place and pay for orders online.
Send purchases and sales automatically to QuickBooks Online
It's vital to record the inflows and outflows at your business, but nobody likes to enter information twice. inFlow can automatically push purchase and sales orders directly to QuickBooks Online. So you can rest easy knowing your financial records are being updated while you work.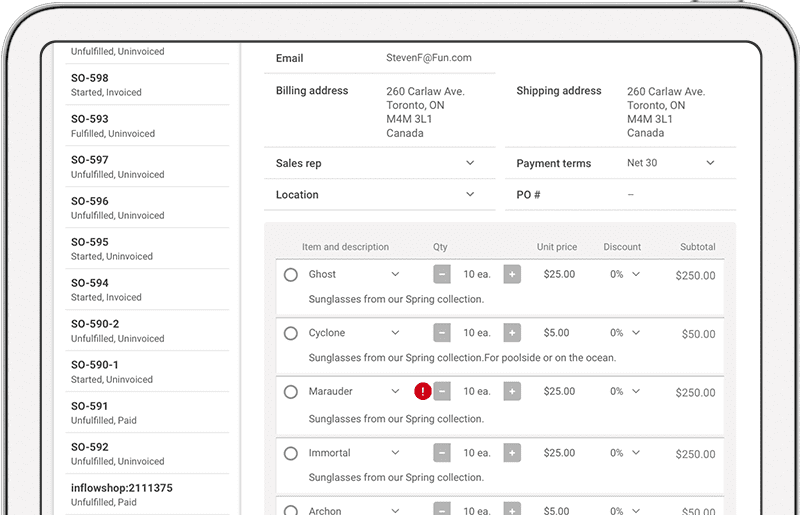 Sales and invoice tracking features
Make the next sale easier with inFlow