Simplify and automate your work through inFlow
If you sell across multiple ecommerce platforms, tracking stock is tedious and time-consuming work that can take hours. inFlow's ecommerce integrations (like Shopify and Amazon) save you time by pulling all of your orders into a single system.
You can go even further by automating repetitive tasks with Zapier. So you can do things like automatically email a customer when their order is updated—no programming experience required. But if you do have some skill in programming, use inFlow's API to integrate with your own CRM or website.
Last but not least, you can also save your accountant time by pushing data from inFlow to QuickBooks Online. You'll keep the record straight just by working, and your accountant can see all of the purchasing and sales data right in QuickBooks.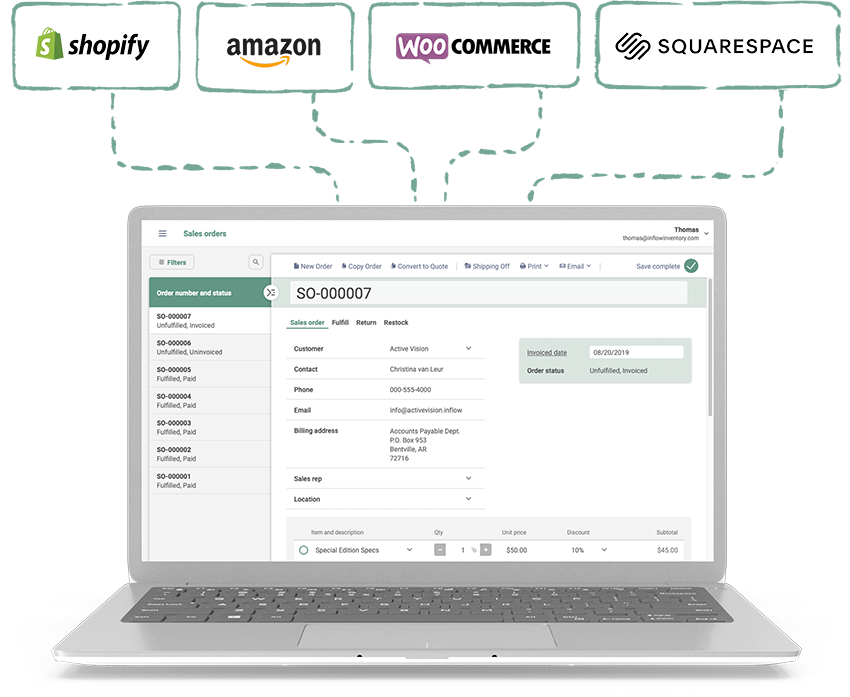 Centralize inventory with ecommerce integrations 
The world of ecommerce is booming and inFlow can help to organize your sales in one place. Pull sales from Amazon, WooCommerce, Shopify, and Squarespace straight into inFlow.
And for Shopify or Squarespace shops, you can push stock levels back to your store, too.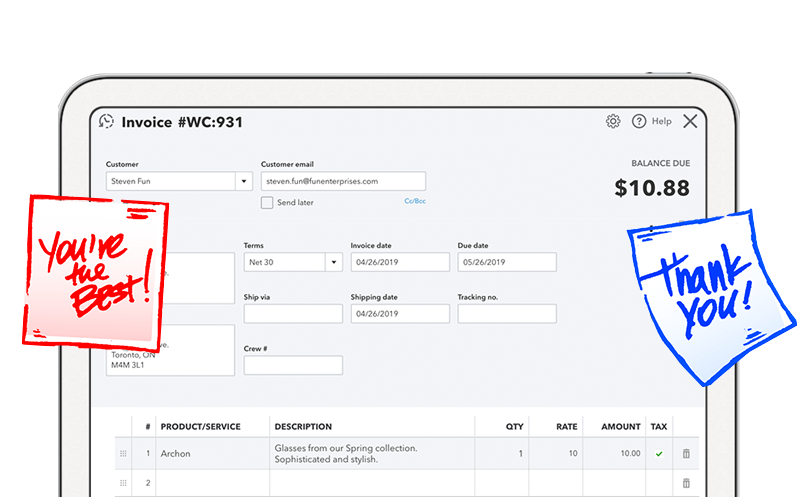 Connect directly to QuickBooks Online
Take back the time spent on double entry: inFlow can push your financial data directly to QuickBooks Online after each order is created or updated. Sales and purchases, cost of goods sold (COGS), and inventory value—all of that will be available for your accountant to review when tax time rolls around.
Trust inFlow with your inventory and you'll get up-to-date financials in QuickBooks, too.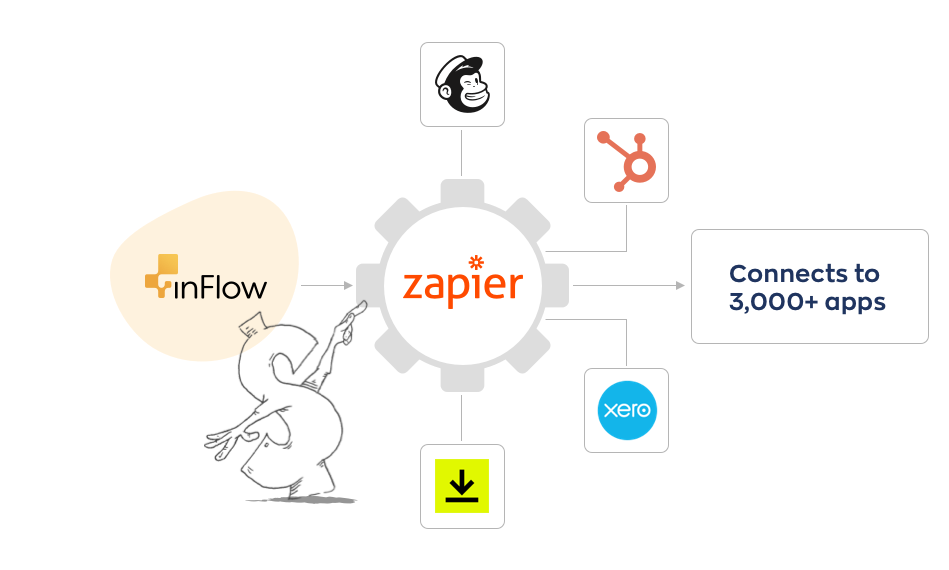 Automate everyday inventory work with Zapier
There's a lot of important but repetitive work to do each week, like following up with clients about their orders or asking a manager to sign off on a big purchase. That's the kind of work that's perfect for automation.
Zapier helps you create triggers and actions for your business without any programming experience. You'll always have to email customers or send signature requests, but inFlow's custom workflows will make shorter work of repetitive tasks.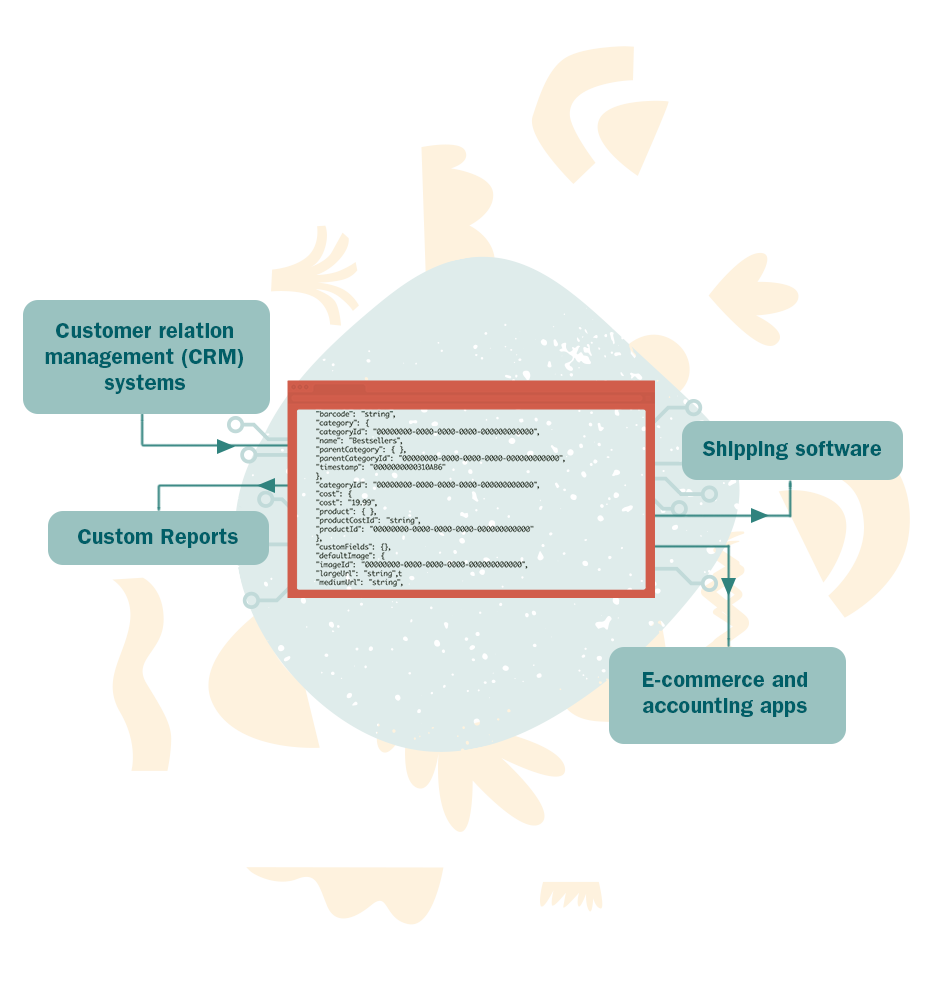 Make your own connections through the inFlow API
For apps and services that inFlow doesn't integrate with yet, there's the API. Your developers can use it to read or write data from inFlow's database. So you can do things like: pull customer data into inFlow from a CRM, or send order information to a shipping service.
If you'd like to see what inFlow's API is capable of the full API documentation is available.
Loved and trusted by
large, medium and small
businesses worldwide.
inFlow is ready to connect all your business services