Here are 3 great organizations to help out
There are many wonderful non-profit and not for profit organizations in the inFlow community.
This December we'd like to put the spotlight on these three.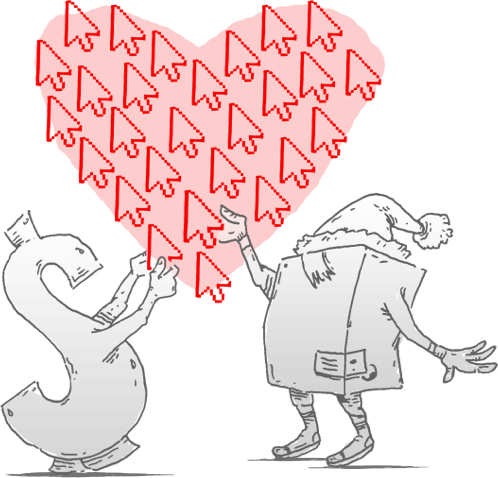 Turn your clicks into donation dollars
We'll donate one dollar per vote to each organization, up to $1,000.00 USD per organization. If any organization gains over 100 votes, we'll donate an extra $500.00 USD towards them.
These are all worthy causes, and you can give to an organization just by placing your vote. We'll share results on December 18.
The Society for Science & The Public is a non-profit that aims to increase scientific literacy and provide young minds with the chance to launch their own scientific journeys. They do this through award-winning publications, science fairs, and educational competitions.
More about Society for Science
As a non-profit conservation organization, African Parks manages 19 parks in 11 countries. Their "500 Elephants" project moved over 520 elephants and 2,000 other animals to Malawi in 2016, and their current goal is to manage 20 parks within 2020.
More about African Parks
Since 2003, the Neema Crafts Centre in Tanzania has focused on employing and empowering people with disabilities. They offer opportunities in candle-making, bead-making, carpentry, and more. There are four projects on their website that you can donate to directly.
More about Neema Crafts Centre
You can only vote once every 10 minutes. Please try again later.
We've closed our voting for December, thanks to everyone who spread the word and voted. Although we didn't reach 100 votes per organization this year, we're donating $500 USD as if they had. We'll also keep this page up to help spread the word about their great work in 2020. Happy Holidays, everyone!
More about how inFlow gives 365 days a year
Help for those who help others
We give registered non-profit organizations a 50% discount on any license or plan that we offer.
Supporting businesses around the world
Using Kiva, we've given 2,169 microfinance loans to 68 developing countries around the world.
Volunteering time in our community
Twice a year our company heads out to spend a day volunteering with a local Toronto non-profit organization.